Join Our Manufacturing Team
We're Looking For Talented Individuals
Are you mechanically and technically inclined, have an exceptional work ethic and take pride in your work? At Eastern Boat Works, we believe that everyone deserves a great place to work, should love their job and know their efforts are valued. We have multiple positions available including Cosmetics, Boat Building, Lamination, Detailing and more.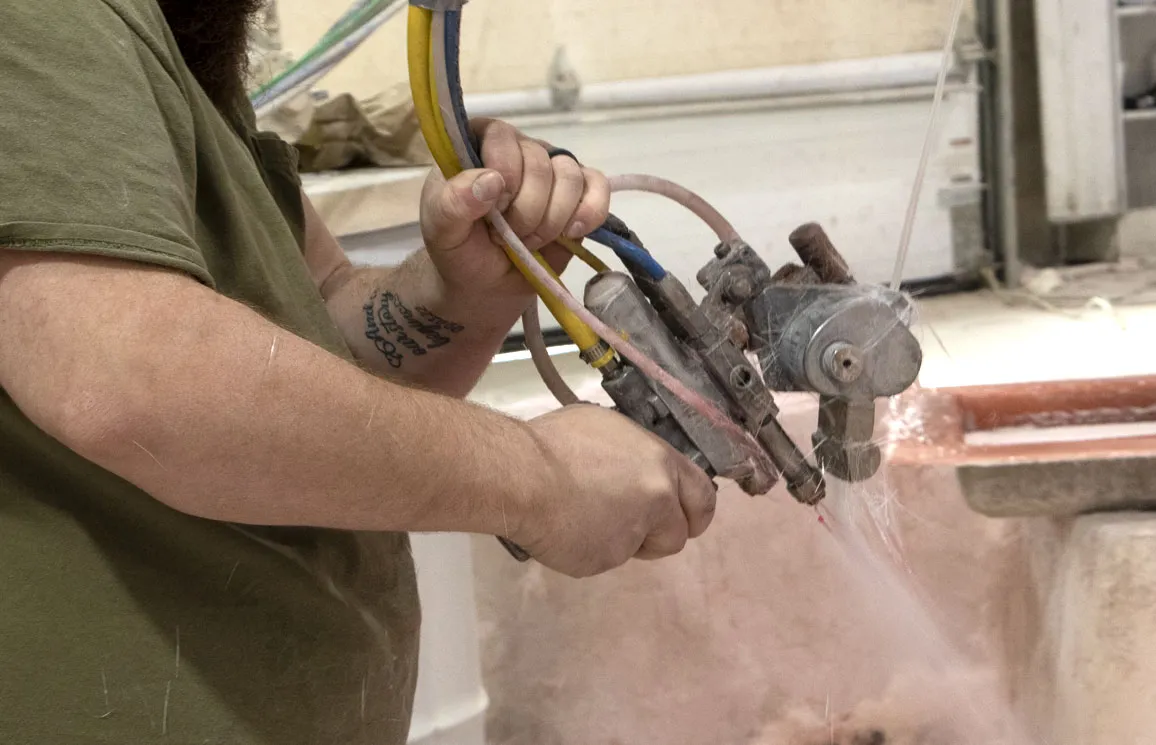 We Have An Excellent Work Culture
Our full time, year-round shift operates Monday through Friday, 7:00 am to 3:30 pm. All candidates must prove to be dependable and willing to work. These positions require small tool skills, lifting, standing, kneeling, bending, getting in and out of boats and being able to read measurements.
Sometimes overtime is needed, and you must be able to work independently and with others to meet our production schedules. If you are interested in learning the boat building trade, we are willing to train and mentor the right individuals.
Rigging
This position is no experience needed, you will be trained and start as an assistant. Includes installing outboards and gasoline engines under general supervision. Position installs and mounts components such as radios, radar, lights, electronics, deck hardware, windows, handrails. This position uses a variety of hand and power tools to measure and cut or drill for proper mounting locations and may perform more complex rigging tasks such as running wire harnesses, installing power plants along with fuel and pump systems.
Cosmetics/Cleaner
This position includes buffing, sanding, painting, detailing hulls and other parts and pieces. Automotive body work experience or fiberglass work is a plus but not required.
Builder Apprentice
This position includes Sanding, diamond saw, cutting, fitting parts and pieces. You will be working with professional boat builders and learning to become a boatbuilder. No experience required.
Glass Shop
This position includes sanding, grinding, spraying resin & gelcoat. As well as working with fiberglass on molds for hulls and other parts. Hand tools used are grinders, cut off wheels and fiberglass tools. Resin infusion experience is a plus. No experience required.
Please let us know which position you're interested in, and send us your Resume.