Expert Design & Craftsmanship
Exceptional care and attention is given to every detail in our build process, allowing us to accomplish a high level of excellence in our boats. That, combined with our experience and dedicated craftsmen, whose skill and work ethic ensure that every component is expertly installed, you can be confident you'll have a finished boat that is beyond comparison.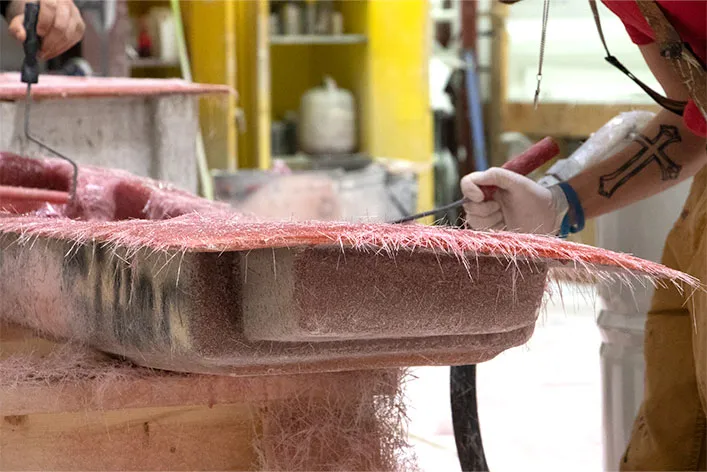 Each one of our Hulls is hand laid. The Hull begins with your choice of gel coat color. A molded Fiberglass grid is filled with positive flotation closed cell foam and is secured to the hull to provide strength and flotation. Everything else besides the hull is either Eastern White or Eastern Oyster, both colors are exclusive to our company.
Then layers of fiberglass and core, mixed with resin, are laid onto the gel coat to give both our hulls and parts strength and protection.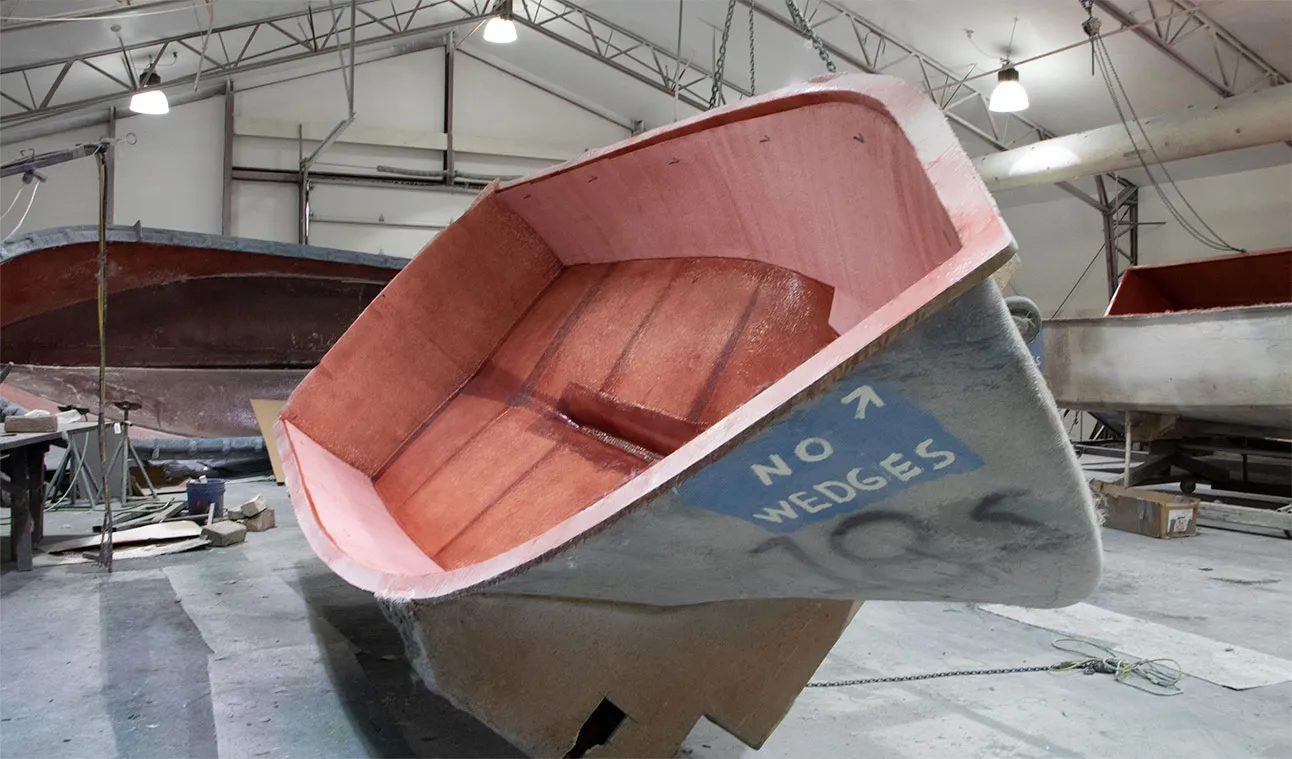 "The Eastern is all we want it to be and more. Very little maintenance required and simple to clean. I absolutely love this boat."
- JoAnne G. Dempsey
Our hands on process has been improved over the years and includes state-of-the-art materials that gives our boats a solid feel, helps to reduce noise and vibration, while maintain proper weight for maximum performance and safety. 
Couldn't be happier about our recent purchase of our Eastern!
- Justin Webber